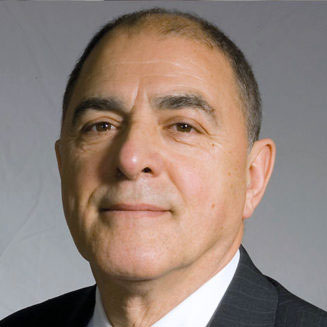 One of Wall Street's most respected technical analysts, Ralph has been consistently ranked by Institutional Investor for more than 10 years. With 47 years of experience, he is a pioneer in the development of market analytics and has a global reputation as a technical analyst and market historian.
Ralph is a Senior Managing Director at Altaira Ltd., which offers wealth management services to family offices and high net worth individuals. He is regularly consulted for his market opinion by CNBC, Fox Business, Barron's, and others. Ralph is a trustee on the board of the Security Industry Institute and is involved in the establishment of the Securities Traders Association University. He is also the founder of the Chartered Market Technicians Association, which today has more than 80 chapters and 5,000 members globally. He also founded and was the first chairman of the International Federation of Technical Analysts.
A former director of technical research at Knight Equity Markets, Ralph worked for 15 years at Prudential Equity Groups as director of technical analysis. He worked at several of the financial industry's top firms, including Kidder Peabody & Co. and Smith Barney
He is the Co-author of the Chartered Market Technician (CMT) examination and author of The Fourth Mega-Market, Now Through 2011: How Three Earlier Bull Markets Explain the Present and Predict the Future.
RALPH ACAMPORA
Instructor
New York Institute of Finance
Matt is currently a founding partner of Ramp Catalyst Network, an early-stage digital health-focused venture fund, as well as acting Senior Advisor to Yellowstone Holdings helping to bring an advanced cybersecurity offering to the health market-place.
In 2014 Matt joined Accenture as the head of the Global Health Strategy practice. In 2018 he moved over to stand-up a new practice focused on the convergence of industries into health. While there he helped clients across the landscape including payers, providers, distributors, life-sciences, pharma and Med-Tech to address the disruptive changes currently affecting the healthcare industry in addition to having served those players from adjacent industries seeking health market entry. He has also worked extensively around the world including Europe, North and South America and APAC.
Prior to joining Accenture, Matt was a Partner at Bain & Co. where he developed and led Bain's Global Medtech growth initiative from nascent to market leading in 5 years and drove the growth of their APAC health practice from Shanghai in 2011-14. He has also consistently supported PE funds in both front-end diligence and portfolio optimization. Prior to his stint at Bain he spent a decade as a serial-CEO running 3 privately backed companies and sitting on 4 boards in the med-tech, pharma and health services sectors. He originally developed his passion for healthcare while at McKinsey where he spent 5 years working across the payer/provider, pharma and med-tech sectors.
MATTHEW COLLIER
Founding Partner
Ramp Catalyst Network
Andrew S. Duff served as the chairman of Piper Sandler Companies from 2003 - 2018 and was previously the firm's chief executive officer from 2000 through 2017.
Duff joined Piper Sandler in 1980 in the institutional fixed income sales group. He was later promoted to manager of institutional sales and trading in 1994, and then served as president of the individual investor services and capital markets areas until 1996. During the time period that Piper Sandler was owned by U.S. Bancorp (1996 through 2003), Duff served as president of Piper Sandler and vice chair of U.S. Bancorp for the wealth management group.
Duff currently serves on the board of directors of Financial Industry Regulatory Authority (FINRA), the University of St. Thomas board of trustees and the University of St. Thomas Opus College of Business strategic board of governors. He is a longstanding member of the Walker Art Center board of trustees, and an advisor to the board of directors of Great Clips, Inc. He is a former board member of Securities Industry and Financial Markets Association (SIFMA).
ANDREW DUFF
Former Chairman and CEO
Piper Sandler Companies
Anthony "Tony" Paquette joined the Scholars of Finance Board of Advisors in 2019, and is currently a Business Unit Leader at Financial Technology company SoFi in San Francisco. In this role, he is responsible for managing Treasury, Market Risk, Financial & Regulatory Operations, and International Businesses for the company.
Tony has spent 20 years in the financial services industry, serving in many leadership roles across various countries and disciplines, including investment research, investment strategy, trading, portfolio management, asset liability management (ALM) and running entire businesses.
Prior to joining SoFi in 2018, Tony was at J.P. Morgan Chase in New York City, where he was most recently Managing Director and the Global Head of Funding & Liability Management for the company. Prior to this, he held portfolio management roles in the Chief Investment Office at J.P. Morgan, and in Treasury & Corporate Investments at Bank of America. He began his career as a research analyst covering the Technology sector at Goldman Sachs.
In addition to serving in formal leadership roles, Tony has been a consistent member of committees and organizations supporting employee recruiting, leadership training, corporate cultural development and military veterans affairs.
Tony holds a B.A. from Brown University, with a double major in Business Economics and Organizational Behavior & Management, and sits on the President's Advisory Council on Athletics for the University. He has been a CFA Charterholder since 2003.
Tony is originally from Minnesota, and together with his wife, Amber, has been directly involved with several leading non-profit organizations over the last 20 years. Tony and Amber currently live in California with their three children Stella, Allegra and Rex.
TONY PAQUETTE
Business Unit Leader
SoFi
Deb Schoneman serves as president of Piper Sandler, and is a member of the firm's board of directors. She joined Piper Sandler in 1990 in the accounting department, and has held several senior management positions, including global head of equities, chief financial officer, finance director of both equity and fixed income capital markets, and treasurer.
Schoneman serves on the board of directors of SIFMA. She also serves as vice chair of the board of directors of Allina Health, a not-for-profit health care system based in Minneapolis, MN, and is chair of its finance committee; and is a director emeritus of BestPrep, a nonprofit organization focused on business, career and financial literacy skills, and was its chair for two years. She has completed three mission trips to Haiti through the organization, Healing Haiti, and was awarded "CFO of the Year" by the Minneapolis-St. Paul Business Journal in 2014.
Schoneman earned a bachelor's degree in finance from Minnesota State University Mankato and a Master of Business Administration degree from the University of St. Thomas in Minneapolis.
DEB SCHONEMAN
President
Piper Sandler
John Taft is Vice Chairman of Baird and a member of the firm's Executive Committee. Prior to joining Baird, he served as CEO of RBC Wealth Management, a full-service brokerage firm with nearly 2,000 financial advisors and over $280 billion in assets, for more than 10 years (2005-2016). He is a past chairman of the Securities Industry and Financial Markets Association (SIFMA), where he advocated for responsible financial reform.
John's other past roles include president and CEO of Voyageur Asset Management; president and CEO of Dougherty Summit Securities; a member of the board of directors of Segall Bryant & Hamill, The Clifton Group and Columbia Threadneedle Funds; and a managing director at Piper, Sandler & Hopwood. Investment Advisor magazine named him to its 2013 IA 25 list of the most influential people in the financial industry and he made the Top 100 Thought Leaders in Trustworthy Business list by Trust Across America in 2014 and 2015.
John is a frequent public speaker and media contributor, and has authored two books, "Stewardship: Lessons Learned from the Lost Culture of Wall Street" and "A Force for Good: How Enlightened Finance Can Restore Faith in Capitalism."
Deeply committed to community involvement, inclusion and diversity and many other important issues, John credits his family, including his great grandfather, 27th U.S. President William Howard Taft, for instilling strong core values that shape his definition of business success and belief in the importance of treating all people with dignity.
JOHN TAFT
Vice Chairman
Baird
Our Corporate Partners
We're grateful to have top financial institutions supporting our growth. The top executives at these firms coach our team, they send their CEOs and other top executives to our events, are our go-to recruiting partners, and support us with generous financial support.
U.S. Bank, the fifth largest bank in the United States, is our Founding Partner. U.S. Bank was also named one of the World's Most Ethical Companies® for the past four years by the Ethisphere® Institute. The company's former CEO and Chairman, Richard Davis, was one of the first executives to strongly encourage us to bring Scholars of Finance to more students, in more cities and in more ways. U.S. Bank's current President and CEO, Andy Cecere, was a panelist at our inaugural symposium and 3rd symposium. Executives across the bank, from the Corporate Social Responsibility, Recruiting and Ethics teams are helping support our organization.
Piper Sandler is a leading publicly traded middle-market investment bank that was named one of Forbes' 50 Most Trustworthy Financial Companies in 2015 and 2017. While one of the co-founders was working at Piper Sandler, Andrew Duff, former CEO and current Chairman, became the first executive to support Scholars of Finance. The firm's executives have provided guidance to our team for years as we informally put on leadership symposia and they were our first corporate financial supporters.
If you're interested in joining our Advisory Board or becoming a Corporate Partner, we'd love to hear from you and about why you're passionate about our mission
Contact Us