Our Advisors have the opportunity to influence the direction of our organization and create outsized impact through Scholars of Finance.
Our Advisors
We are seeking Advisors who are interested in:
Leadership coaching to help us lead and steward the organization effectively
Organizational development guidance to help us scale the organization prudently
Sharing SOF with executives and partners to help us source more mentors
Investing impact capital into the organization to fund operations
Program development and education to help us create more value for students
We've just begun building our Advisors and executives who believe in our mission and want to help us scale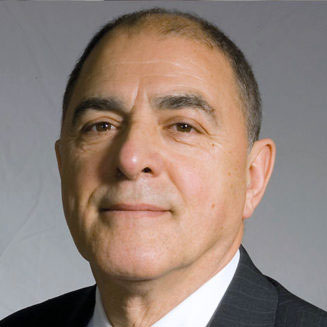 One of Wall Street's most respected technical analysts, Ralph has been consistently ranked by Institutional Investor for more than 10 years. With 47 years of experience, he is a pioneer in the development of market analytics and has a global reputation as a technical analyst and market historian.
Ralph is a Senior Managing Director at Altaira Ltd., which offers wealth management services to family offices and high net worth individuals. He is regularly consulted for his market opinion by CNBC, Fox Business, Barron's, and others. Ralph is a trustee on the board of the Security Industry Institute and is involved in the establishment of the Securities Traders Association University. He is also the founder of the Chartered Market Technicians Association, which today has more than 80 chapters and 5,000 members globally. He also founded and was the first chairman of the International Federation of Technical Analysts.
A former director of technical research at Knight Equity Markets, Ralph worked for 15 years at Prudential Equity Group as director of technical analysis. He worked at several of the financial industry's top firms, including Kidder Peabody & Co. and Smith Barney.
He is the Co-author of the Chartered Market Technician (CMT) examination and author of The Fourth Mega-Market, Now Through 2011: How Three Earlier Bull Markets Explain the Present and Predict the Future.
Davis is the President and Chief Executive Office of Make-A-Wish America. Davis is the former Executive Chairman and Chief Executive Officer of U.S. Bancorp, parent company of U.S. Bank, the fifth largest commercial bank in the United States. He served as Executive Chairman from December 2007 to April 2018, Chief Executive Officer from December 2006 to April 2017, President from October 2004 to January 2016, and Chief Operating Officer from October 2004 to December 2006. Davis was an Executive Vice President at Bank of America and Security Pacific Bank prior to joining Star Banc Corporation, which was one of U.S. Bancorp's legacy companies.
During his career, he has served as Chairman of the Financial Services Roundtable, Chairman of the Consumer Bankers Association, Chairman of The Clearing House, and representative for the Ninth District of the Federal Reserve, where he was President of its Financial Advisory Committee. Additionally, he currently serves as a director of the Mayo Clinic. He was also one of three executive co-chairs of the 2018 Minnesota Super Bowl Host Committee.
Davis brings global business and leadership experience as a former Chairman and Chief Executive Officer of a public company, particularly in industries subject to extensive regulation. He has extensive experience and knowledge of international business operations, financial services and capital allocation which is particularly important given the global presence and financial aspects of the Company. Davis has additional public company board experience across the financial services and medical industries resulting in additional corporate governance and compensation experience, financial expertise and board leadership experience.
Davis also serves on the Mastercard Incorporated Board of Directors (since June 2018). Davis served Xcel Energy Board of Directors from March 2006 to May 2020, the DowDuPont Inc. Board of Directors from July 2018 to April 2019, the DowDuPont Materials Advisory Committee from September 2017 to April 2019, and The Dow Chemical Company Board of Directors from 2015 to August 2017.
JC de Swaan is a lecturer in the economics department at Princeton University, where he is affiliated with the Bendheim Center for Finance. He teaches courses on ethics in finance and on Asian capital markets to undergraduate and graduate students. He also teaches at the Judge Business School at the University of Cambridge. In the past he has taught at Yale University, Hong Kong UST, and Cheung Kong Business School in Beijing.
Separately, JC de Swaan is a Partner at Cornwall Capital, an investment fund based in New York. Prior to Cornwall, he was a senior advisor on China at a global macro fund and an investment professional at an Asia-dedicated hedge fund. Prior to that, JC de Swaan worked at McKinsey & Company.
At Princeton, JC de Swaan also hosts speakers on the topic of ethics in finance and acts as a faculty adviser to first-year and sophomore students.
JC de Swaan received his B.A. from Yale University in Political Science, an MPhil in International Relations from the University of Cambridge, and a Master in Public Policy from Harvard University's Kennedy School. He is a Member of the Council on Foreign Relations and an Associate Fellow of Ezra Stiles College, Yale University.
Andrew S. Duff served as the chairman of Piper Sandler Companies from 2003 - 2018 and was previously the firm's chief executive officer from 2000 through 2017.
Duff joined Piper Sandler in 1980 in the institutional fixed income sales group. He was later promoted to manager of institutional sales and trading in 1994, and then served as president of the individual investor services and capital markets areas until 1996. During the time period that Piper Sandler was owned by U.S. Bancorp (1996 through 2003), Duff served as president of Piper Sandler and vice chair of U.S. Bancorp for the wealth management group.
Duff currently serves on the board of directors of Financial Industry Regulatory Authority (FINRA), the University of St. Thomas board of trustees and the University of St. Thomas Opus College of Business strategic board of governors. He is a longstanding member of the Walker Art Center board of trustees, and an advisor to the board of directors of Great Clips, Inc. He is a former board member of Securities Industry and Financial Markets Association (SIFMA).
Scott Harrison is the founder of charity: water, a nonprofit organization that brings safe drinking water to developing countries. He was recognized in Fortune Magazine's 40 under 40 list, the Forbes Magazine Impact 30 list and was recently #10 in Fast Company's 100 Most Creative People in Business issue. He is currently a World Economic Forum Young Global Leader and the New York Times bestselling author of Thirst.
After spending two years on a hospital ship off the coast of Liberia, Scott saw the effects of dirty water firsthand, and came back to New York City on a mission. Upon returning to NYC in 2006, Scott turned his full attention to the global water crisis and the (then) 1.1 billion people living without access to clean water. He established a small core team in a tiny Manhattan apartment and created charity: water.
Fourteen years later, with the help of more than 1 million supporters worldwide, charity: water has raised over $539 million and funded over 64,000 water projects in 29 countries. When completed, those projects will provide over 12.6 million people with clean, safe drinking water.
Daniel Hibbert is a Managing Director at Goldman Sachs and the Global Head of People Experience and Organizational Design. He has a long history of experience at Goldman Sachs, previously acting as Vice President of Operations Management & Strategy, Business Architecture & Change Management, as well as Derivatives Strategy & Business Design.
Daniel is a proud graduate of Tennessee State University (and HBCU in Nashville, TN) and has a fascinating story and perspective. Outside of working at Goldman Sachs for 10+ years, he is also a successful artist.
Scott Kupor is an investing partner focused on growth-stage companies building in the bio and healthcare industries, he manages the firm's investor relations team, and is responsible for the firm's growth initiatives.
Scott was the first employee at Andreessen Horowitz and managed the firm's growth from $300 million in AUM to more than $30 billion. Prior to joining the firm, Scott worked as vice president and general manager of software-as-a-service at Hewlett Packard. Before that, he held numerous executive management positions at Opsware, including senior vice president of global field operations, vice president of financial planning and vice president of corporate development. Prior to Opsware, Scott represented software companies in both financing and mergers and acquisitions transactions at Credit Suisse First Boston and Lehman Brothers.
Scott is the author of the Wall Street Journal bestselling book, Secrets of Sand Hill Road: Venture Capital and How to Get It, and serves on the boards of Cedar, Headway, Foursquare, Labster, Ultima, and SnapLogic. He also served as chairman of the board for the National Venture Capital Association.
Scott graduated Phi Beta Kappa from Stanford University with a bachelor's degree in public policy with honors and distinction. He also holds a law degree with distinction from Stanford University and is a member of the State Bar of California.
Teri List currently serves as a Board Director for Microsoft and formerly served as Executive Vice President and Chief Financial Officer at Gap, Inc., where she oversaw its finance, real estate and information technology organizations.
Teri also served as the Executive Vice President and Chief Financial Officer of Dick's Sporting Goods Inc., where she oversaw the finance and legal organization.
Before this, she served as Executive Vice President and Chief Financial Officer at Kraft Foods Group. As CFO of Kraft, she led the finance, information services and business process excellence organizations.
From 1994 to 2013, she was with Procter & Gamble, progressing to Senior Vice President and Treasurer. Before this, she spent over nine years at Deloitte & Touche LLP, where she provided financial counsel to large multinational companies.
Teri also serves on the Board of Directors of Danaher Corp. and Double Verify. She has a Bachelor's Degree in accounting from Northern Michigan University and is a Certified Public Accountant.
Anthony "Tony" Paquette joined the Scholars of Finance Board of Advisors in 2019, and has joined Point72, an Asset Management firm based in Connecticut, as their Chief Financial Officer.
Tony has spent 20 years in the financial services industry, serving in many leadership roles across various countries and disciplines, including investment research, investment strategy, trading, portfolio management, asset liability management (ALM) and running entire businesses.
Prior to joining Point 72 in 2020, Tony was at SoFi, a leading FinTech in Sillicon Valley as a Business Unit Leader overseeing International, New Business, Treasury, Regulatory Operations, and led the firms application for their bank charter. Before SoFi, Tony was at J.P. Morgan Chase in New York City, where he was a Managing Director and the Global Head of Funding & Liability Management for the company. Prior to this, he held portfolio management roles in the Chief Investment Office at J.P. Morgan, and in Treasury & Corporate Investments at Bank of America. He began his career as a research analyst covering the Technology sector at Goldman Sachs.
In addition to serving in formal leadership roles, Tony has been a consistent member of committees and organizations supporting employee recruiting, leadership training, corporate cultural development and military veterans affairs.
Tony holds a B.A. from Brown University, with a double major in Business Economics and Organizational Behavior & Management, and sits on the President's Advisory Council on Athletics for the University. He has been a CFA Charterholder since 2003.
Tony is originally from Minnesota, and together with his wife, Amber, has been directly involved with several leading non-profit organizations over the last 20 years. Tony and Amber currently live in California with their three children Stella, Allegra and Rex.
Daniel Pietrzak (New York) joined KKR in 2016 and is a Partner of KKR. Mr. Pietrzak is a portfolio manager for KKR's private credit funds and portfolios and a member of the Global Private Credit Investment Committee, Europe Direct Lending Investment Committee and KKR Credit Portfolio Management Committee. Mr. Pietrzak is Chief Investment Officer of the KKR / FS Investments joint venture and Co-President and Chief Investment Officer for each of the business development companies managed by the joint venture, including FS KKR Capital Corp., which trades on the NYSE. He also serves of the board of directors of several KKR Credit portfolio companies, including Home Partners of America, Oodle Car Finance, Pepper and Toorak Capital Partners. Prior to joining KKR, Mr. Pietrzak was a managing director and the co-head of Deutsche Bank's structured finance business across the Americas and Europe. Previously, Mr. Pietrzak held various roles in the credit businesses of Societe Generale and CIBC World Markets. Mr. Pietrzak started his career at Price Waterhouse in New York and is a CPA. Mr. Pietrzak holds an M.B.A. in Finance from The Wharton School of the University of Pennsylvania and a B.S. in Accounting from Lehigh University. Mr. Pietrzak serves on the Advisory Board for the Lehigh University Center of Financial Services.
Deb Schoneman serves as president of Piper Sandler, and is a member of the firm's board of directors. She joined Piper Sandler in 1990 in the accounting department, and has held several senior management positions, including global head of equities, chief financial officer, finance director of both equity and fixed income capital markets, and treasurer.
Schoneman serves on the board of directors of SIFMA. She also serves as vice chair of the board of directors of Allina Health, a not-for-profit health care system based in Minneapolis, MN, and is chair of its finance committee, and is a director emeritus of BestPrep, a nonprofit organization focused on business, career and financial literacy skills, and was its chair for two years. She has completed three mission trips to Haiti through the organization, Healing Haiti, and was awarded "CFO of the Year" by the Minneapolis-St. Paul Business Journal in 2014.
Schoneman earned a bachelor's degree in finance from Minnesota State University Mankato and a Master of Business Administration degree from the University of St. Thomas in Minneapolis.
John Taft is Vice Chairman of Baird and a member of the firm's Executive Committee. Prior to joining Baird, he served as CEO of RBC Wealth Management, a full-service brokerage firm with nearly 2,000 financial advisors and over $280 billion in assets, for more than 10 years (2005-2016). He is a past chairman of the Securities Industry and Financial Markets Association (SIFMA), where he advocated for responsible financial reform.
John's other past roles include president and CEO of Voyageur Asset Management; president and CEO of Dougherty Summit Securities; a member of the board of directors of Segall Bryant & Hamill, The Clifton Group and Columbia Threadneedle Funds; and a managing director at Piper, Sandler & Hopwood. Investment Advisor magazine named him to its 2013 IA 25 list of the most influential people in the financial industry and he made the Top 100 Thought Leaders in Trustworthy Business list by Trust Across America in 2014 and 2015.
John is a frequent public speaker and media contributor, and has authored two books, "Stewardship: Lessons Learned from the Lost Culture of Wall Street" and "A Force for Good: How Enlightened Finance Can Restore Faith in Capitalism."
Deeply committed to community involvement, inclusion, diversity and many other important issues, John credits his family, including his great grandfather, 27th U.S. President William Howard Taft, for instilling strong core values that shape his definition of business success and belief in the importance of treating all people with dignity.
Vijay is a serial entrepreneur, mentor and a seasoned C-level executive. He has over 30 years of international experience in start-ups, business development and transformation roles covering several industries; namely retail, manufacturing and associations management. Respected by his peers and colleagues for its visionary drive, business strategy acumen and his inspiring leadership-style. He has operated and conducted business in over 25 countries and enjoys an expansive global network of peers.
As the former CEO and Chairman of the Entrepreneurs' Organization, he now seeks to nurture and invest in start-ups and early stage companies to grow through mentor-ship, access to global networks and venture capital.
If you're interested in learning more about the Scholars of Finance Board of Advisors, please send us a note and we'll reach out to start the conversation.