We bring together 200+ students and 50+ executives for panel discussion on being principled leaders followed by dinner to discuss servant leadership principles in an intimate setting
Past Speakers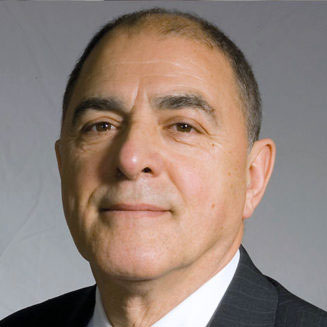 Ralph Acampora
Instructor
New York Institute of Finance
Andy Cecere
CEO & Chairman
US Bank 
Richard Davis
Former CEO & Chairman
US Bank


Terrance Dolan
CFO & Vice Chairman
US Bank
Andrew Duff
Former Chairman and CEO
Piper Sandler Companies
Elizabeth M. Lilly is Chief Investment Officer and Executive Vice President for The Pohlad Companies and Marquette Companies, LLC. She oversees the public and private investments for the Pohlad family and provides leadership and management of their investment team.
Beth began her career with Goldman Sachs in 1985 in New York. In 1988, Beth joined Fund American Companies in Greenwich Connecticut where she worked as an analyst learning the merits of Value Investing. In 1997, she co-founded Woodland Partners in Minneapolis which focused on investing in small capitalization equities. In 2002, Woodland Partners was acquired by GAMCO Investors where she went on to serve as a Senior Vice President and Portfolio Manager of the $1.4 billion Teton Westwood Mighty Mites Fund and as a member of the value portfolio management team. In 2017, Beth founded Crocus Hill Partners to focus on investments in small and micro capitalization equities.
Beth received her BA in Economics from Hobart/William Smith College where she graduated with High Honors. She received her CFA designation in 1989. Beth currently serves on the board of the James J. Hill Center and The Ordway Center for the Performing Arts. Beth and her family live in St. Paul.
Beth Lilly
CIO
Pohlad Companies
Sharon McCollam
Former CFO
Best Buy
Ms. Katherine B. Quinn, also known as Kate, has been Vice Chairman and Chief Administrative Officer of US Bank NA and U.S. Bancorp since April 28, 2017. Ms. Quinn oversee all strategy, reputation and human resources work. Ms. Quinn served as the Chief Strategy & Reputation Officer and Executive Vice President at U.S. Bancorp since September 2013 until April 2017. Ms. Quinn served as Executive Vice President of Strategy and Corporate Affairs at US Bank NA. Ms. Quinn joined US Bank in September 2013 and is responsible for Strategy, Marketing, Government Relations, Customer Experience, Analytics, Corporate Communications, Community Affairs and the US Bank Foundation. Ms. Quinn served as an Executive Vice President of Strategy and Corporate Affairs at U.S. Bancorp since September 2013 until April 04, 2016. Ms. Quinn served as Chief Marketing Officer and Senior Vice President of Anthem, Inc. from March 2011 to January 2013. From September 2010 to January 2013, Ms. Quinn served as Chief Marketing Officer of Anthem, Inc. (formerly, WellPoint, Inc.), having served as Head of Corporate Marketing of WellPoint from July 2005 to September 2010. She served as Chief Marketing and Strategy Officer at The Hartford from 2003 to 2005.
Kate Quinn
Vice Chairman and CAO
U.S. Bancorp
Deb Schoneman
President
Piper Sandler 
John Taft
Vice Chairman
Baird

Mr. Robert T. Webb, also known as Rob, serves as the President of UnitedHealth Group Ventures, LLC since 2012. At UnitedHealth Group Ventures, Mr. Webb leads the investment strategies to advance innovative business models that improve the quality and affordability of health care. He also serves as the Senior Vice President of UnitedHealth Group. He joined UnitedHealth Group in 2001 from One Equity Partners after a decade in venture capital, private equity and consulting. Previously, he served as the Chief Executive Officer of OptumHealth Care Solutions, Inc. at OptumHealth, Inc. Mr. Webb also served at One Equity Partners LLC, where he was a Partner and was responsible for sourcing and managing private equity investments in the health care, consumer, and financial industries. Mr. Webb joined Banc One Venture Partners in 2001 and worked in private equity with Willis Stein & Partners, L.L.C., and Sam Zell's corporate investment division. He also served as a Vice President at Equity Group Investments, LLC. Prior to his private equity experience, he was a Consulting Manager with Arthur Anderson. He currently is on the board of Symphonix Health, Orthology, and Real Appeal. Mr. Webb has been the Chairman of Medirect Latino Inc. since June 2007 and has been its Director since March 2007. He holds an M.B.A. from Northwestern University's J.L. Kellogg Graduate School of Management and a Bachelor of Science in Mechanical Engineering from the University of Minnesota.
Rob Webb
President
UnitedHealth Group Ventures
WANT TO LEAD IN 2020?
If you wish to speak at, host, attend, or sponsor our future symposiua, please provide your contact information:
Error: Contact form not found.